Atlanta firearms, Women's firearms training Monroe, Firearms Training Marietta, Pistol Training Winder GA, Athens Shooting range, Stone Mountain Firearms Instructor, Duluth, College Park Firearms Instructor, Conyers Ga, firearms training, Woodstock firearms training, Stockbridge firearms training, Seneca South Carolina Firearms Training, Shooting instructor Duluth Ga, Concealed Carry License, Concealed Carry training Georgia,Firearms Training Alpharetta weapons training georgia, Basic Pistol Course, NRA Instructor training, Police Tactics Instructors of America, Georgia Shooting Ranges, shooting range lawrenceville,shooting range monroe, georgia shooting ranges,shooting instructor atlanta,shooting instruction georgia, Georgia Gun Laws, Firearms Training Conyers
AR15 training, Shotgun, basic pistol training, advanced pistol training Savannah Ga, Georgia Concealed Carry, Security Guard License Georgia, Georgia Blue Card, Georgia K-9 Training

We Provide Personal Private Firearms Training
We offer flexible times and locations! Our Clients are priority and your time is just as valuable as ours so all of our training courses and scheduling are catered to your availability.
No Large Classes, all attention and focus is on your training needs! That's our guarantee to you! We have sessions available, Monday- Saturday! Days and Evenings!

Introduction to Firearms Safety
The Introduction to firearms safety is the course first time users take prior to operating a firearm. The course duration is 30 minutes which includes a 15 minute overview of range safety, 15 minutes of firearms operation. This course is a must for anyone interested in carrying or owning a firearm. Firearm rental and ammo included (15) rounds of 9mm per student.

PURCHASE THIS COURSE HERE, NO PAYPAL ACCOUNT NEEDED.
What you decide to invest into your personal protection training will determine what outcomes you will have in a serious situation! We train you to react! Not to Target Shoot! There is a difference, choose wisely.

Basic Firearms Training 101

Register today for basic firearms safety and shooting training. Learn the proper way
to carry and use your weapon, after completion of the basic training, each student will receive a course completion certificate through the Police Tactics Instructors Association of America. Register for your personal customized training schedule below. This is a one hour class that includes the range time, instructor, and targets. If you do not own a weapon yet but plan to purchase one after training, please pick the training that includes the weapons rental and ammo package. Additional ammo can be purchased at the range location.
Package Includes:

30 Firearms training workbook,

Certified training Instructor,

30 minute firearms safety and operations,


30 Minutes, range time,2 targets, basic firearms course

Range Time

Targets (2)

Eye and Ear Protection

20-25 rounds of ammo 1- caliber

Training Firearm (9mm semi-auto)

Course Completion certificate

This all inclusive course includes everything listed above. Choose below, which package that you would like to purchase, then pay the fee. A instructor will contact you within 24hrs or less to schedule your personal training module.

PURCHASE THIS COURSE HERE, NO PAYPAL ACCOUNT NEEDED.

Certificate of course completion through the Police Tactics Instructors Association of America ABOUT the Association


Introduction to Concealed Carry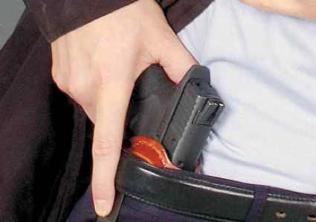 As you continue to enhance your skills from the basic firearms safety training course, you will be even more interested in the introduction to concealed carry course. The course is designed to get you ready for actual concealed carry.

Package Includes:

Concealed carry Laws Georgia
Additional safety features
Combat Mindset Training

Holster selection
Weapon Selection
Basic concealed carry drawing technique
Basic Draw and fire technique

Firearms Rental
Eye and Ear Protection
Range Time and Ammo 15-20 rnds of 9mm

45-60 Min class duration

Before you can be proficient in handling actual situations, you must first have the right situational awareness techniques down. This course get's you started! Trust me, firing a weapon in a stressful situation is not like the movies! You need skills!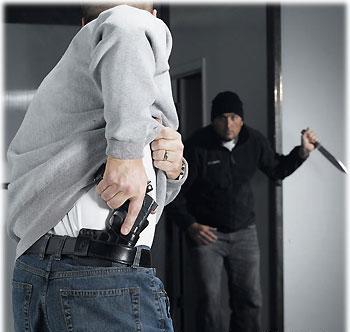 Concealed Carry Extreme

Get ready for a serious mental workout! Concealed Carry Extreme is the ultimate level in personal protection training. It's not enough to go target shoot at the range! Think about it like this, you can practice your way into the wrong mental and muscle memory by practicing target shooting at the shooting range. Let us show you the right way! You must complete the Intro to concealed carry course before attending Concealed Carry Extreme.

Package Includes
Additional Safety Features - Safety Overview

Mental Conditioning - Combat Mindset Red - In the Fight
Mental picture of when to draw your weapon - Law

Weapon retention drills
Drawing Techniques

Clearing Jams
Rapid reloading
Shooting From the Hip
Double Tap with Failure drill
50 rounds of ammo
Targets
2 Hour class duration

Want to be ready if you need to use your weapon? This course is for you!

Questions? Contact Us below
Personal Firearms Training Courses Georgia, Firearms Training Courses Monroe Firearms Training Social Circle, Firearms Training Conyers, Firearms Training Loganville, Firearms Training Lawrenceville, Firearms Training Commerce, Firearms Training Braselton, Firearms Training Winder, Firearms Training Bethlehem, Firearms Training Madison, Firearms Training Buford, Firearms Instructor Atlanta, Firearms Self Defense, Personal Protection Training
Firearms Safety Training/ Home Protection
http://www.tacticalselfdefense.info/georgia_firearms_training_instructors_nra.html
Firearms training,firearms training atlanta,firearms training athens georgia,firearms training monroe,firearms training conyers,firearms training bogart,firearms training madison georgia,self defense firearms training,concealed carry firearms training,bluecard training,firearms training winder georgia,firearms training buford,firearms training courses atlanta,firearms training dacula,firearms training lawrenceville, firearms courses,athens georgia firearms instructors,firearms instruction georgia,firearms instruction atlanta,firearms instruction winder,firearms instructor lawrenceville,firearms safety classes monroe,firearms safety classes athens,firearms safety classes winder,firearms safety classes bogart,firearms safety classes madison,firearms safety classes covington,firearms safety classes conyers,firearms safety classes social circle, shooting classes monroe,shooting training winder,shooting training bethlehem,firearms training bethlehem ga,firearms training class Loganville,firearms instruction loganville,firearms training loganville,firearms instructor loganville georgia 1412 South Broad Street (
google map
) (
yahoo map
)